Training
Jendamark offers KUKA robot training courses in Pretoria, South Africa, that are internationally acknowledged.
Modular in structure, the seminars enable step-by-step qualification on the basis of certified quality standards.
At Jendamark, all instructors provide practical training, have many years of experience and are trained in teaching methodology.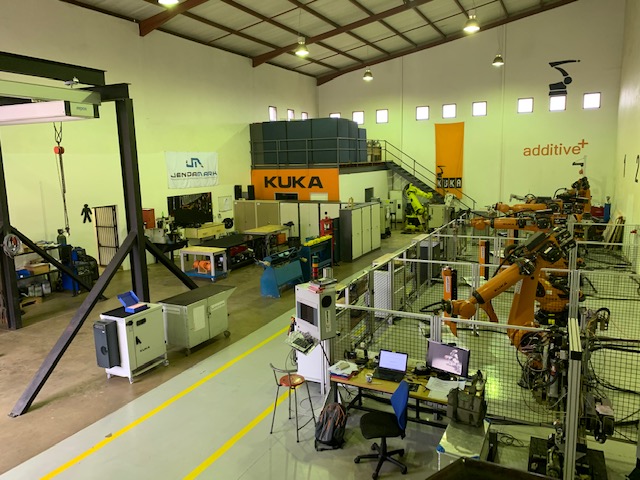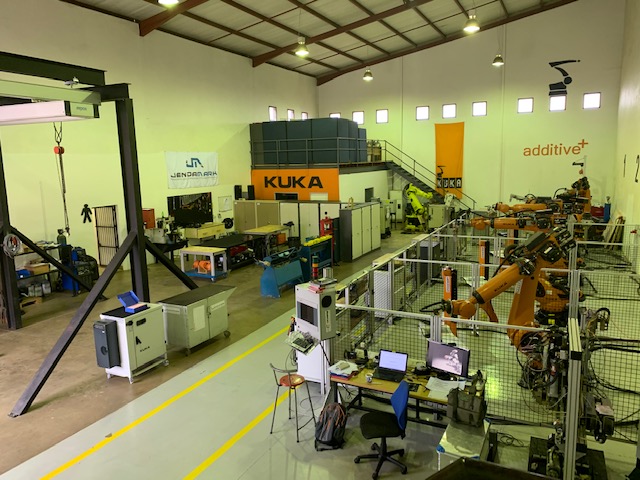 Download Our Full Course Brochure
Get all the training course details and costs in our comprehensive brochure, which outlines the content of each course, as well as any course prerequisites.
Upgrade KRC4 (2 Days)
The goal of this seminar is to transfer the existing robot programming and/or operating skills of the participants into the KR C4 environment.
Robot Operation Pro (4 Days)
This course is aimed at students with no knowledge of industrial robots or students who have experience on other robot types but who have not worked on the KUKA KRC4
Programming 1 KRC4 (5 Days)
The goal of the seminar is to acquire basic skills required for programming a KUKA robot system.
Programming 2 KRC4 (5 Days)
The aim of the seminar is to build on the basic skills taught previously and to learn the basics of the KUKA high-level programming language. KRL and apply it in structured robot programs.
Service Electrical KRC4 (4 Days)
The participants in this seminar are trained in the fundamentals of proper fault diagnosis and troubleshooting for the electrical equipment of the robot system KR C4 including the necessary network basics for re-commissioning a KR C4 system after repair work.
Kuka System Integration KRC4 (5 Days)
System integrators who have ample experience with the integration of robot systems shall be enabled to transfer their knowledge within a short time into the KR C4 environment with the focus on commissioning KRC4 systems.
The topics covered on the first seminar day enable system integrators who have good skills in commissioning robots and fieldbus systems.
Kuka Fieldbus Technology Profibus KRC4 (2 Days)
PROFIBUS configuration at the KR C4, embedding Profibus via Ethercat gateway
Kuka Fieldbus Technology Profinet KRC4 (2 Days)
PROFINET configuration at a robot system
IW6 KR C4 (3 Days)
Start-up personnel installing and configuring a KR C4 cell in compliance with the Group standard (IW6) at Daimler.
| Title | Address | Description |
| --- | --- | --- |
Enquire About Our Training Program
If you would like to know more about our training program and courses, just complete the form below and we will get back to you.