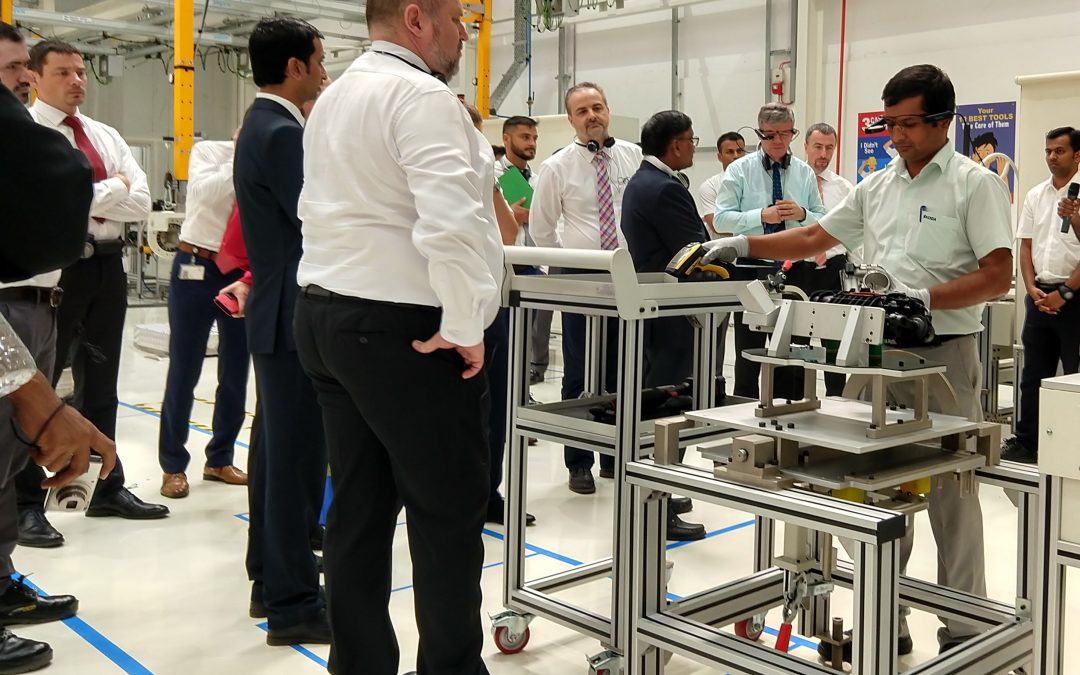 This year, Jendamark Techcellency (JMKT) delivered a first for India and its biggest order to date – an innovative engine assembly line that uses augmented reality to guide its operators.
In May, this line was installed in the Skoda plant in Aurangabad, where it is being used to assemble four-cylinder R4 and six-cylinder V6 engines. The €2.5 million production line, which took 10 months to complete, has successfully produced the pilot series of engines and is currently gearing up for a ramp up in volumes.
JMKT operations director Himanshu Jadhav says the Industry 4.0-driven project was not just a first for the JMKT
team but for the customer too.
"As a turnkey project, it was extremely complex and many of the aspects had never been done before. Our engineers spent a considerable amount of time understanding the requirements, coming up with innovative solutions and making it work.
"This line has several unique solutions – from a mechanical, electrical and IT point of view – which showcase our
capabilities as a leading tech-oriented company," says Jadhav.
First among these is the use of augmented reality glasses in the production environment to guide the operator through the assembly process. There is also the extensive use of tools and gauges that transfer critical production data via a wireless network.
"All of these Industry 4.0 solutions are based on our Odin software platform," says Jadhav.
"We also gave our customers a realistic feel for the line and a chance to suggest improvements – before a single part was manufactured – using THEIA, our virtual reality solution."
The complete line entailed the design and manufacture of more than 300 items required for the assembly of the engine in the most cost-effective way, without compromising on quality.
Teams from South Africa, Germany and India were involved in every aspect of the project from design to execution.
"The whole global team put in long, hard hours but our passion to deliver and an uncompromising approach towards results saw us execute this project to the best of our abilities and ensure customer satisfaction."