As part of a social investment partnership with Rotary International, Jendamark India and suppliers recently sponsored 38 Odin Education tablets to 8th grade students at the SAMPARC Gramin Vidya Vikas Kendra School in the village of Bhambarde in Mulshi Taluka.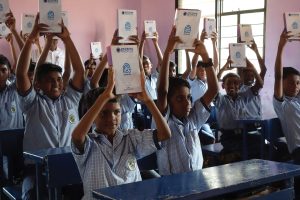 SAMPARC, which stands for Social Action for Manpower Creation, is the brainchild of Shri Amitkumar Banerjee, who started this organisation of hope in 1990 for children of sex workers as well as orphans and destitute children. It works in Jendamark India's home state of Maharashtra and in Rajasthan, West Bengal and Uttar Pradesh, offering services ranging from children's homes to community education support programmes, industrial and vocational training centres, and schools.
SAMPARC started its second centre in Bhambarde to give poor children from nearby rural villages a chance to attend school. Recently named the best school in Mulshi Taluka, the award-winning Bhambarde Gramin Vidya Vikas Kendra now has a hostel and facilities for 281 students from the 5th to 12th grade and offers the finest computer class in the district.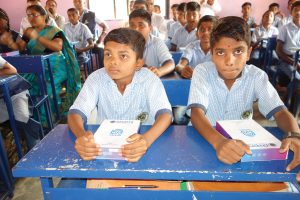 Rotary Club of Pune Wisdom identified the school as the right fit for this ed-tech sponsorship. The 8th grade students were introduced to the Odin Education ecosystem and received their ed-tech tablets, which were pre-loaded with their syllabus content and related educational resources and learning platforms. As individual students engage with the device, they will also be served with content about specific subjects and activities they are interested in that don't form part of their curriculum.
Special thanks to Jendamark India's partners in this project: Sandesh Cargo Movers, S.P. Engineering, Sai Industries, Shree Ganesh Packers, Santech Systems, Shruti Transport, Swiftin Corporation LLP, Access Industrial Sol, Sigma Tools & Machine Solutions, Swara Industries, and S.B. Rubber & Engineering Industry.