The introduction of ODIN Workstation on a new differential assembly line for our customer, ZF, at their plant in Gainesville, USA, has made a big difference to the operators on the shop floor.
According to ZF's senior production support specialist, David Pirkle, the human-centric approach is not only helping operators to do their jobs better but is also helping the plant to achieve its overall key performance indicators.
"We concentrate on four Lean manufacturing principles: We want a safe plant that doesn't put the customer at risk, that makes good quality products, and we want to be able to do this at a good cost, and in time. If we achieve those four KPIs at a high level, then we'll have customer satisfaction."
Pirkle says taking a human-centric approach by first supporting operators is essential to achieving this success.
"If we continue to make their job easier, we'll get the KPIs we want."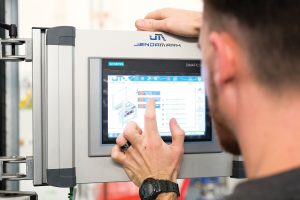 Paperless work instructions
While some were initially resistant to the switch from paper-based work instructions to a step-by-step digital process, Pirkle says even the longest serving operators have seen the difference it has made, since they no longer have to memorise the steps.
"One operator, he's a little old-school, came back and said this was actually easier than paper. So I was happy to hear that because I really value him – he's been with ZF for 35 years."
Pirkle said ODIN Workstation provided practical support for operators, helping them follow a set sequence to build quality products in a safe way, within cycle times.
"ODIN is right in front of them, showing them what to do. The operators can basically build and look at the same time.
"It also allows you to train less, because the work instructions are in front of you, they're easy to read and simple to understand. If something doesn't go right, ODIN tells you what you've missed. It won't allow you to move to the next step unless you do the previous one."
Aside from work instructions, ODIN Workstation secures the process via validation of parts and sub components. Traceability of every step allows visibility into process, product and machine trends generated from automated, semi-automated and manual operations.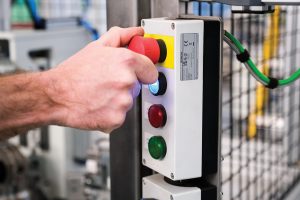 TPM and 5S checks
ZF also worked with Jendamark to develop a new system within ODIN for ensuring that operators complete their required Total Productive Management (TPM) and 5S System checks, to ensure that their space is clean and organised so work can be performed efficiently, effectively and safely.
"The operator comes in in the morning, and they'll do their quick 5S checks. Then they click 'Yes' to accept responsibility for the state of their work area and start their shift. This drives accountability, and we've seen a really good response," explains Pirkle.
"The supervisor loves it because he doesn't have to walk around the line and he doesn't have to check the boards; the information comes to him. Because a lot of the data is in ODIN, which can produce graphs and charts for reporting, supervisors can actually supervise again and not be so tied down with admin."
Given the benefits that the Gainesville plant has seen, ODIN Workstation will also be adopted at its sister facility in Marysville.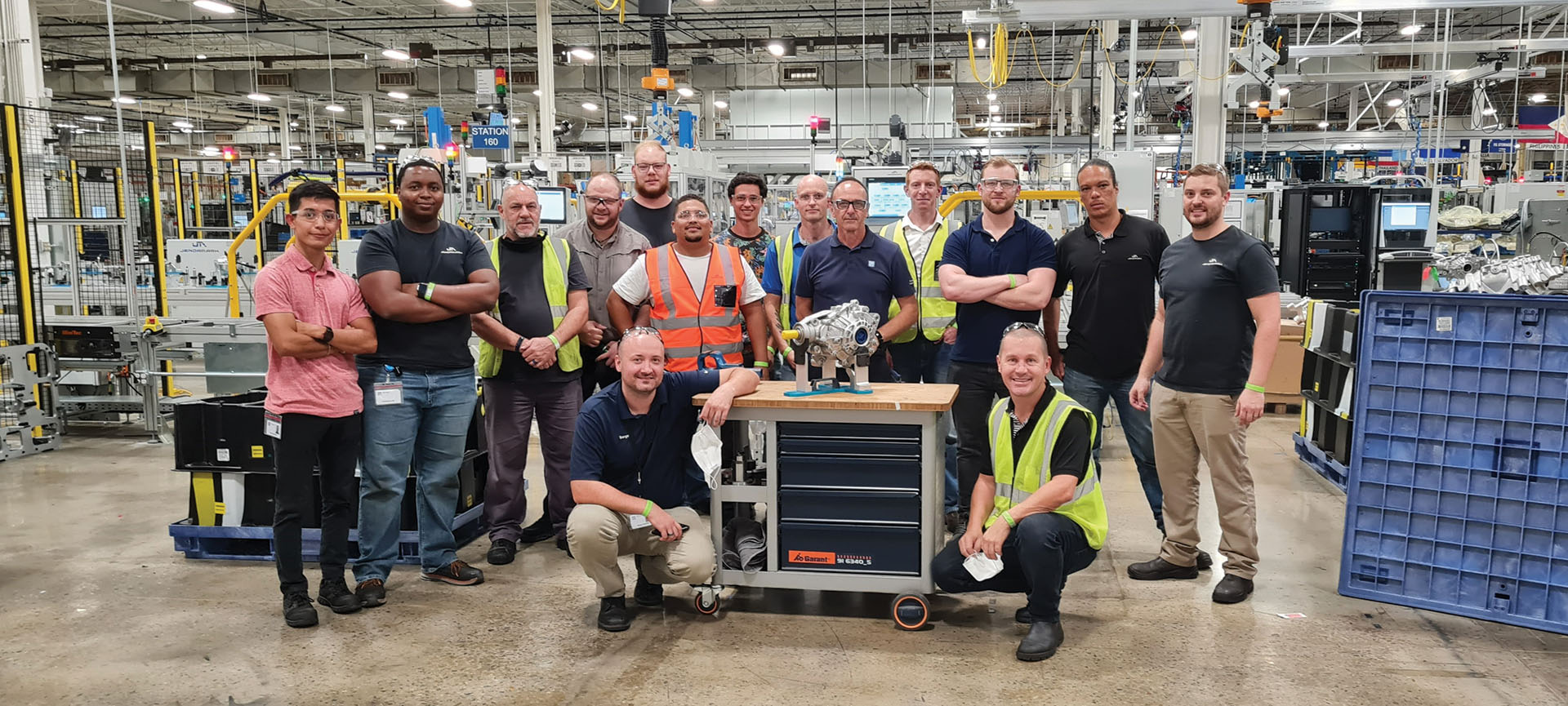 GLOBAL TEAMWORK
This assembly line was an example of Jendamark's global teamwork – designed, built and installed by our South African team, with the high quantity workpiece carrier units manufactured in India.
It was also installed in record time – 7.5 weeks from the time the first box arrived until the last button was pushed and final sign-off achieved.
Project manager David Boshoff says the recipe for success was testing and more testing. "Through proper strain testing at our home premises, we could de-bug the line and avoid a costly, extended installation.
"This was our first time using VMT to scan and evaluate the sealant bead. Getting the spintop working on site brought many unknowns and was challenging, but the team dug in and resolved all issues."
Boshoff says pandemic-related visa restrictions meant that all installation team members had to climb in to make it happen. "We had controls guys wiring panels, mechanical building parts and electrical helping with line layouts."
A further headache was the delayed arrival of a third-party supplier's robots.
"It was a challenge placing the conveyor in the exact location, within 10mm, to ensure that they could reach pick-up and drop-off. We had to measure and re-measure many times before placing the conveyor and then all the facilities. Moving the entire line again was out the question."