Going to market in 2023 is the ODIN IOT platform, which gathers real-time performance data straight from customers' machines to predict and avoid downtime. The technical product manager, Christine Chetty, explains what it's all about.
Essentially, ODIN IOT is about unlocking everyday value from machine vibration data, says Chetty.
"Do you really know when and how all your critical assets are being utilised, or when the right time is to perform asset maintenance? ODIN IOT is designed to be a reliable source of asset utilisation data to help you make the right decisions whenever you need it."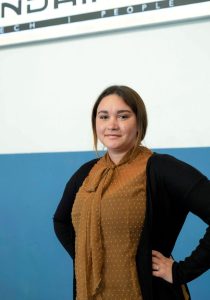 Chetty says the vibration data produces actionable insights in near real-time, so there is no need to pay an expensive specialist to come in at regular intervals and carry out an in-depth vibration analysis to extract meaningful information and predict problems.
"The subscription-based service gives you access to data that you wouldn't normally have or possibly even understand. It makes it useful on a daily basis."
For instance, she says, it enables the scheduling of just-in-time preventative maintenance, based on actual productivity, which reduces downtime and unnecessary spare part consumption. By predicting harmful trends in asset vibration, it can help customers uncover faults and use the 'raise alert' function to trigger action before any damage is done.
The IOT platform pairs with the on-device Raven sensor, which, Chetty explains, also allows customers to gain new insights into older machines.
"Mechanical machines can connect to the cloud without the infrastructure setup and expertise costs associated with most IOT system implementations.
"At Jendamark, we validate the insights produced on the grinder in our own machine shop. We can see that it's consuming energy, even when it is idle or not producing parts. So then we have the data to show that it should be turned off to reduce non-productive expenditure."
A new feature, which is a useful value-add, is that mobile app users can now input their own production data on the shop floor.
While this is not strictly an IoT core value, it is in line with ODIN Manufacturing's vision to connect people, machines, and products, says Chetty.
"We are helping customers to digitise their processes. We're talking about the kind of thing that would be noted manually on a whiteboard or a clipboard form daily. For example, if you scribble up your production targets on a whiteboard, you can now see the history of those targets over time."
This, she explains, is ideal for small businesses that do not have a manufacturing execution system (MES) like ODIN Workstation collecting their production data.
"We are constantly trying to refine our understanding of our customers' problems, and make a real, practical difference in their operations, which is what led us to completely re-architect our offering in 2021," says Chetty.
"Often production problems aren't complex. But why are there no existing digital solutions to these problems?"
This is what Chetty and the ODIN Manufacturing development team are working to answer.